Locii / Wallscape Paperlounge / Anthony Olsen
Inspired by images in dreams of a giant psychedelic praying mantus, Locii took to his keyboards and computer to recreate the flavours of the insect world ...If you were to find your way into the world where this great giant insect resides, these would be the sounds you'd hear.
Music style: Minimal space based beat scapes
Musical influences: Aphex Twin, The Orb, Orbital, Lone Swordsman, Autechre, Dope on Plastic series, early Pink Floyd.
Anthony's insektoid cyber-scapes and mellifluous melodies have been slowly working their way into your subconscious. Find out why - contact him at vitalessence@hotmail.com
Download Locii tracks at mp3.com/Locii
Releases to date: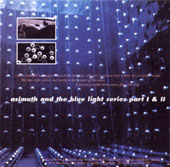 Crazy Space Ballet (as Wallscape Paperlounge)
Insect Music (as Locii)
Wallscape Paperlounge tracks also appear on the Subversive 96-86 compilation.
---